Overview of existing (multimeter) probes and how the connect to textile materials. Often, they are less then ideal to establish a reliable connection without harming the fiber structure of the textile.
Extending the research and experimentation on tools.
Sketches and prototypes towards more suitable probes to connect between a multimeter and electronic textile projects:
Sketches and prototypes translating the functionality of the often used crocodile clips to a form more suitable for electronic textile creation:
eTextile Tester, extracting one of the most used functions of a multimeter in eTextile projekts: to test continuity. Translating this function into a lightweight tool that can easily be carried around and connected to textiles. Switching between different probes allows the same tool to be used as continuity tester or 3V power supply.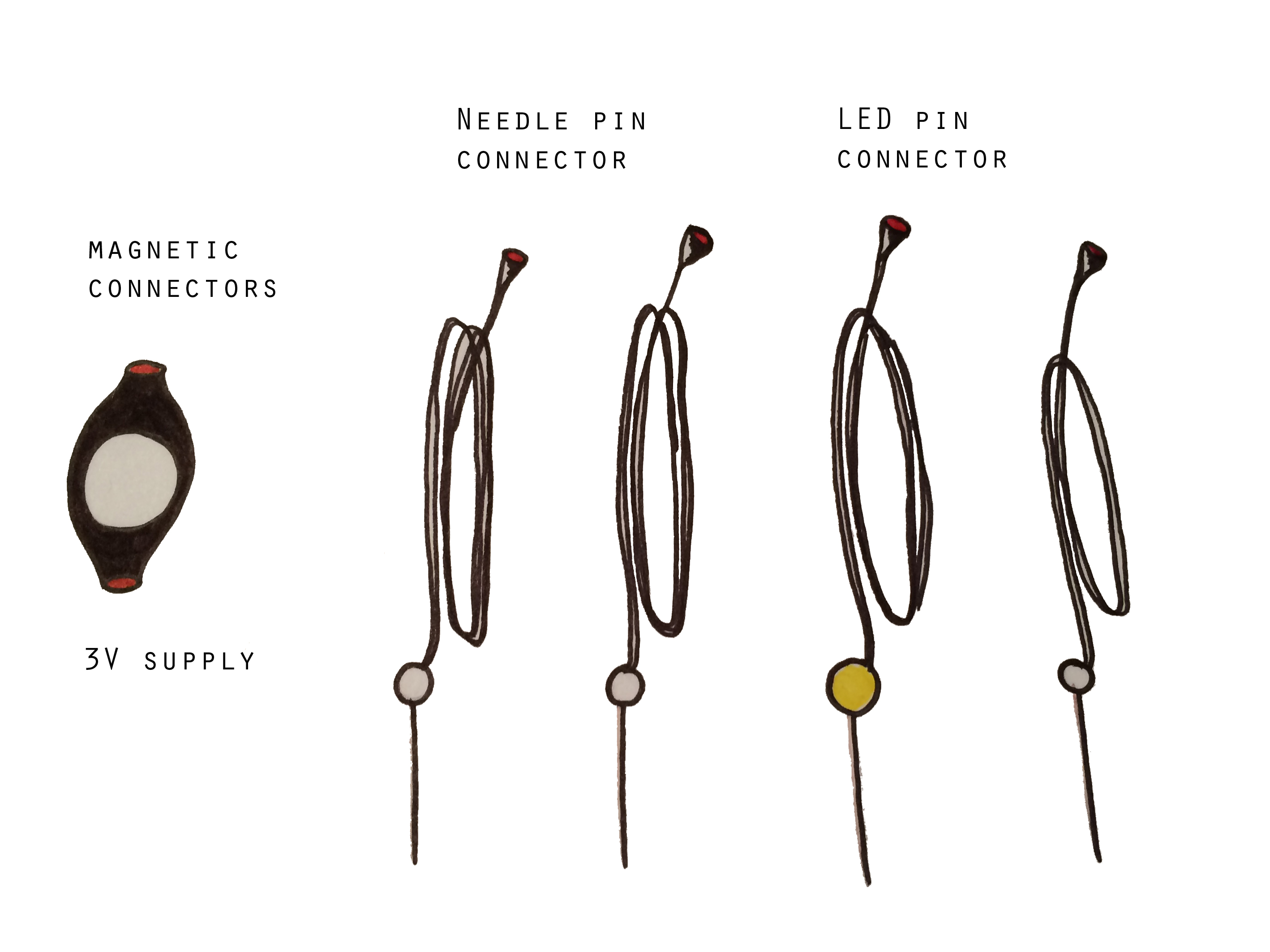 Version 1