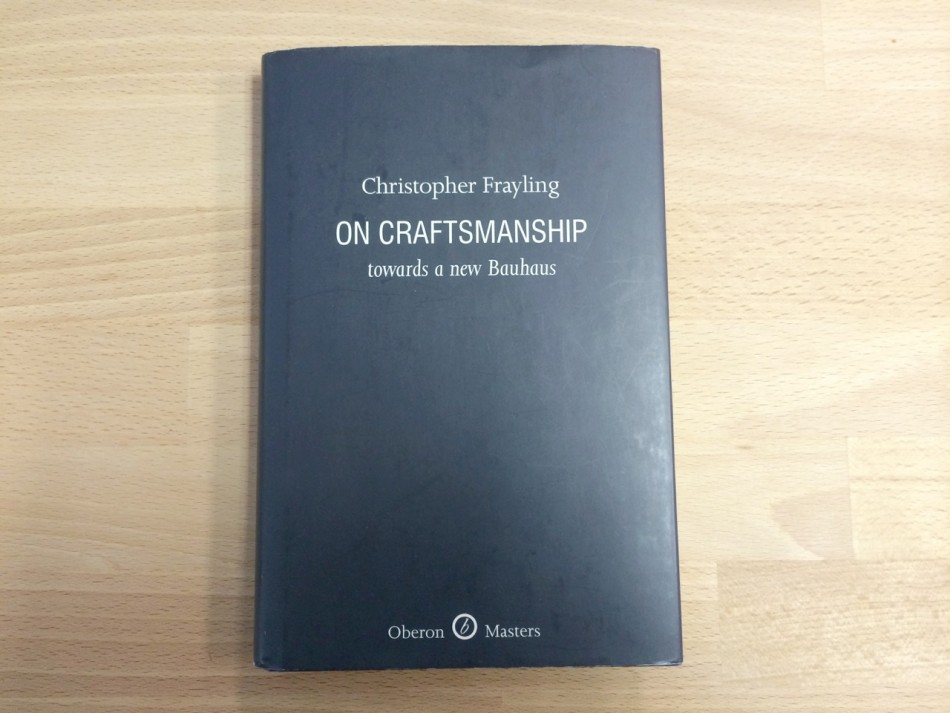 Frayling, Christopher. On Craftsmanship: towards a new Bauhaus. London: Oberon Books, 2011
Sir Christopher Frayling is a historian, critic, and award-winning broadcaster. He was chairman of Arts Council England from 2003 until 2010. He was knighted in 2001.
The book is a collection of eight articles, reviews and lectures by Christopher Frayling between 19.. and 20.. for different publications.
The Schoolmaster and the Wheelwrigths (Craft History One, 1988)
Forever Ambridge (Designer, 1984)
Skill – a word to start and argument (Issues in Design Education, edited by David Thistlewood, Longman, 1990 and Crafts, January 1982)
The Professor of Digging (Beyond the Dovetail – Craft, Skill and Imagination. Edited by Christopher Frayling, Crafts Council, 1991)
Things Men Have Made (Beyond the Dovetail – Craft, Skill and Imagination. Edited by Christopher Frayling, Crafts Council, 1991)
The Medium and the Message (2D/3D – art and craft made and designed in the 20th Century, Northern Centre for Contemporary Art, 1987)
Shape Shifting (Crafts, March 2003)
The New Bauhaus (Art Libraries Journal, vol 32, 1, 2007)