Yarn Shop
Konak, Izmir (Central Izmir)
Selling a variety of different yarns, among them knitting machine yarns, sewing threads, effect yarns, etc.
Small Knitting Factory
Konak, Izmir (Central Izmir)
Producing knitted hat and glove wear.
Small Ribbon Factory
Tekstilciler Sitesi, Izmir
Producing woven ribbon bands in the 3rd floor of a small building in an textile production area.
B.E.G.O.S.
BUCA EGE GİYİM ORGANİZE SANAYİ BÖLGESİ
(Buca Aegean Organized Clothing Industry)
Buca, Izmir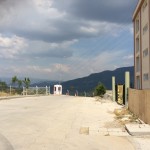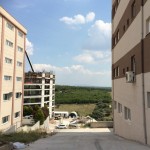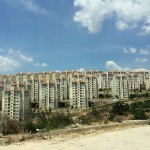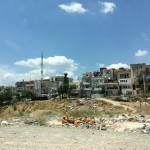 Begos and surrounding. Continuous construction for new businesses and industries in the textile sector.
FAM
Begos, Izmir
Medium Knitting Factory
Producing knitted hems on 2 floors in a new building within the Buca Aegean Organized Clothing Industry Zone. Current products ready to ship while our visit included parts for the Netherlands police uniforms.
ERCAN
Begos, Izmir
Medium Embroidery Factory

HUGO BOSS Factory
Ege Serbest Bolge, Izmir (Izmir Free Trade Zone)
SÖKTAŞ
Söke, Aydın Province
Vertically integrated textile manufacturing company
From their website:
"SÖKTAŞ is a specialist maker and supplier of cotton and cotton blended shirtings and more recently jacket & trouser fabrics that offers luxury at every level. Our customer focused set up allows us to meet your every need from design, quality, finish, exclusivity, usability, delivery deadlines and orders that range from minuscule to major. Our innovative research, development, design, presentation and archiving capabilities, with over 300,000 fabrics at our fingertips, keep our customers ahead of the industry and abreast of trends.
Founded in 1971 and listed on the Turkish Stock Exchange in 1995, SÖKTAŞ is a specialist designer and producer of cotton and cotton blended fabrics. Our reputation was built on shirting fabrics which we export around the world and we have broadened that expertise into fabrics for contemporary jackets, trousers.
SÖKTAŞ is the silent giant behind many of the world's best known fashion labels, but no matter the name, where located and whatever the size, our commitment is the same: a dedicated, personalised service to meet your needs and keep you at the forefront of global and regional trends. Our ordering system has been set up to enable us to respond with the same speed and precision to orders of vast quantities as to those of a few metres."