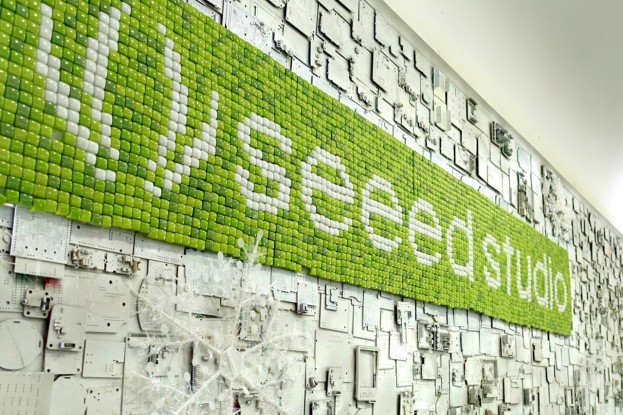 "Diversified demands cannot be fully satisfied by mass production. The booming of open source hardware, 3D printing, crowd-funding and global logistics creates a evolutional easy platform to hardware innovators. Products are becoming democratized, as some of the consumers now calling themselves makers.
Seeed is a hardware innovation platform for makers to grow inspirations into differentiating products. By working closely with technology providers of all scale, Seeed provides accessible technologies with quality, speed and supply chain knowledge. When prototypes are ready to iterate, Seeed helps productize 1 to 1,000 pcs using in-house engineering, supply chain management and agile manufacture forces. Seeed also team up with incubators, Chinese tech ecosystem, investors and distribution channels to portal Maker startups beyond." (http://www.seeedstudio.com)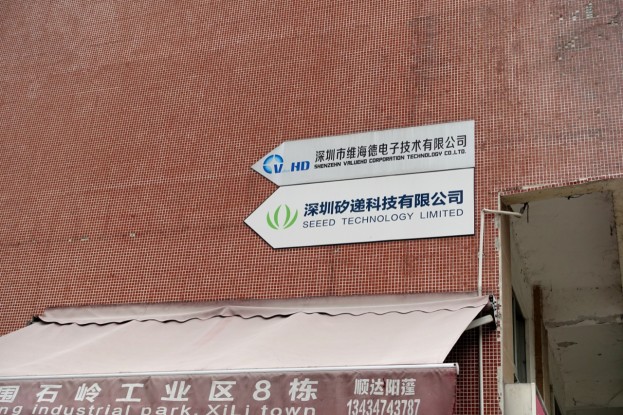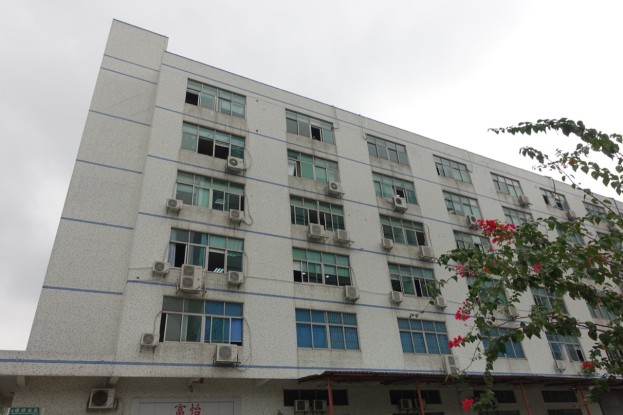 Seeed has its current office in the 5th floor of an industrial building within the north east of the Shenzhen urban area in the Nanshan District. It also has an Agile Manufacturing Center and its in-house R&D department on the 2nd and 3rd floor of the same building. Seeed Studio is strongly connected to the local and international maker scene.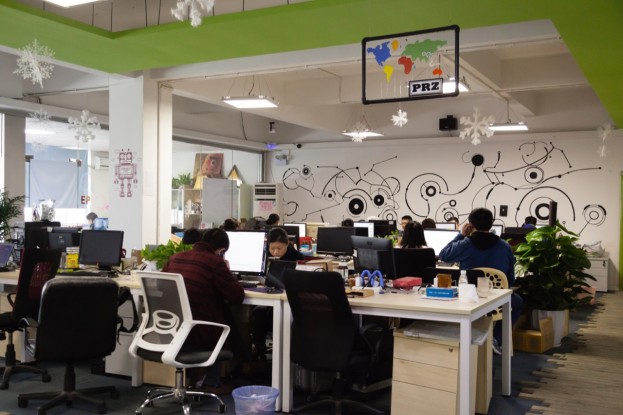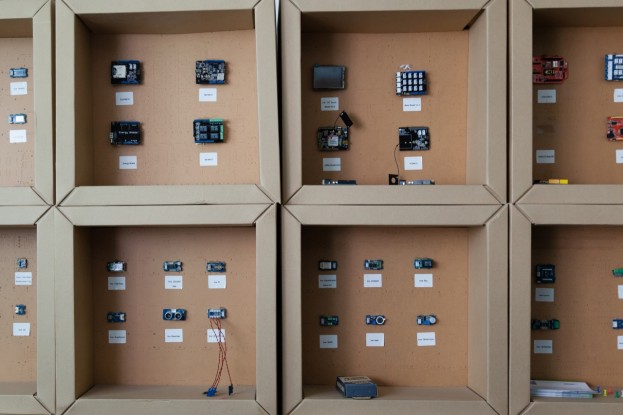 The company has been founded in 2008 with 2 employees and since then grew to have over 260 employees in 2015 in China and the USA. Seeed produces predominantly for the international market, with only 2 – 3% of the customers being from China. Also the only launched their website in Chinese in 2013. It sells over 1000 different products through its own and collaborators websites, many of them targeted at small markets of only 100 or 200 pieces. The company is targeted at makers and creators of small product series, to provide their customers with services to produce their product, as well as providing a platform for selling them to the community if the customers wishes so.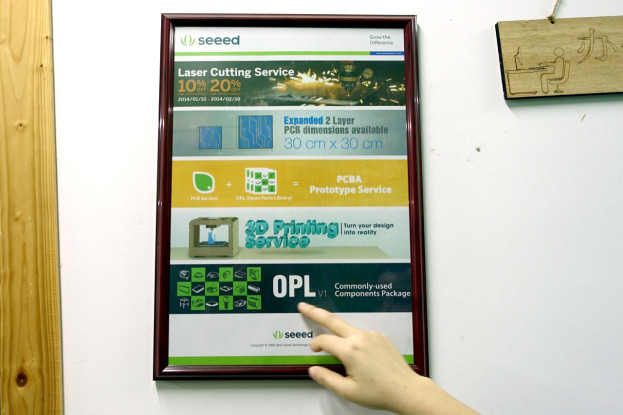 To facilitate the creation of new products, Seeed created the OPL: Open Parts Library: a collection of tested components with all libraries accessible on their website. The advantage being that Seeed has these parts in stock so it is faster and cheaper for customers to use them in their product. They also sell a kit of the Open Parts Library so potential customers can plan with these components in advance.
Pick and place machine in operation at Seeed Agile Manufacturing Studio
Semi-automatic dip soldering of populated circuit boards.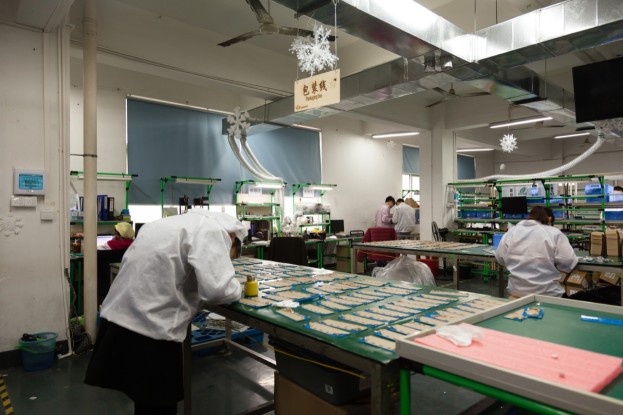 The Agile Manufacturing Center processes near production and mass production orders, both from in-house and external clients. Workers are grouped into small teams that together works on one product, so they can easily help out each other and compensate differences in speed, as opposed to a long production line that would a lot of people have waiting for the completion of individual steps. Within the Agile Manufacturing Center there is also a "Cell 0" for trial production: after the creation of the prototype it is shipped back to the customer for testing. Similar to this, there is also a "Cell 101" in the US to build prototypes, so customers do not need to travel to Asia.

The R&D studio hosts engineers and product managers that entertain close relationships with the community. Here new product ideas are generated and tested.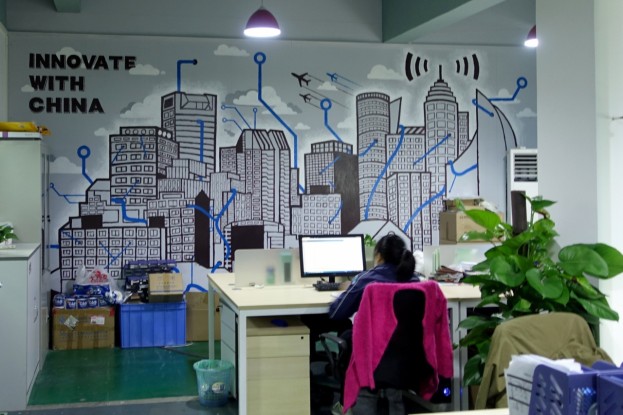 A distinct label the Seeed created for themselves is "Innovate with China" – as opposed to established label "Made in China". Their intention is to focus on the collaboration with the designer, to invite designers to work together with them.