Chinese: 华强北; pinyin: Huáqiángběi; literally: "Huaqiang North"
The area is reported as being the largest electronics market in China, and possibly one of the largest in the world, which stands to reason as Shenzhen is a major producer of electronics goods, and it's a city where many big brand tech gadgets are produced.
"The wonderful thing about Shenzhen is that we have both horizontal and vertical integration. In Huaqiangbei, you can buy components. Go a little bit further out, people sell circuit boards. A little bit further out, there are people who manufacture things and attach components to circuit boards. So you can actually have something built. And a little further out there are people who make product cases. A little further out you have garages with large-format printers who make labels for your products and a little further out they recycle it back down again. So you can build something, design it entirely, have it manufactured, sell it, and then break it down its components and recycle it back into the center of the markets. You have all the skills and all the people who can do that and they are all here in one place. And that's what's really enticing about Shenzhen." (Ian Lesnet from Dangerous Prototypes, quoted in Lindtner et al. 2014)
"In the last few years, Shenzhen has begun to draw yet another wave of migrants – mobile elites such as tech entrepreneurs, hackers, makers, geeks and artists, who are drawn to the city's abundance of materials and the production processes located here. For many of these newcomers the first stop in Shenzhen are the markets of Huaqiangbei (华强北), a 15-by-15-city block area, filled with large department store buildings. Each mall contains a labyrinth of stalls spread over several floors. Malls specialize in everything from basic components such as LEDs, resistors, buttons, capacitors, wires, and boards to products such as laptops, phones, security cameras, etc. For makers, the markets provide immediate access to tools, components and expertise." (Lindtner et al. 2014)

Center to the Hua Qiang Bei Electronic Market, the SEG Building on the Hua Qiang Bei Commercial Road.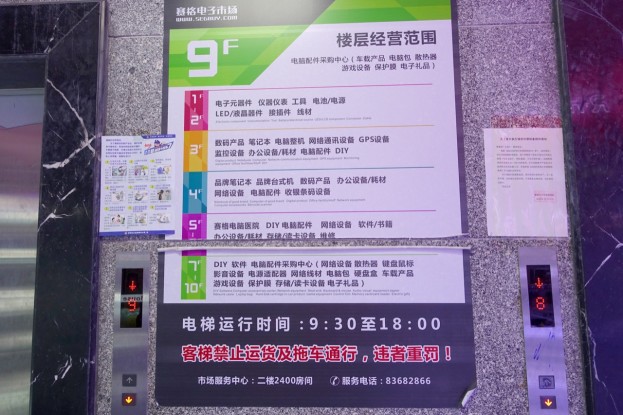 Floorplan of the SEG Building, on of the many big buildings in the Hua Qiang Bei market area.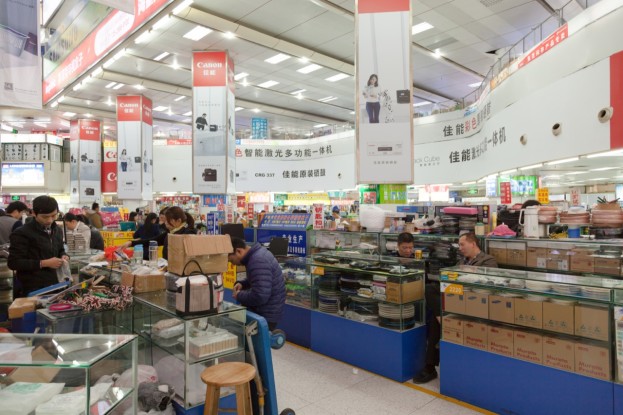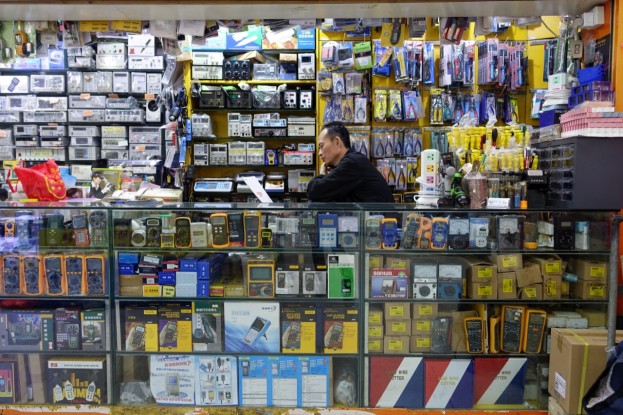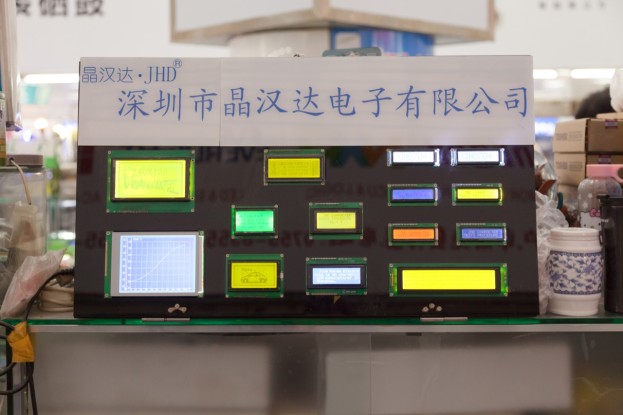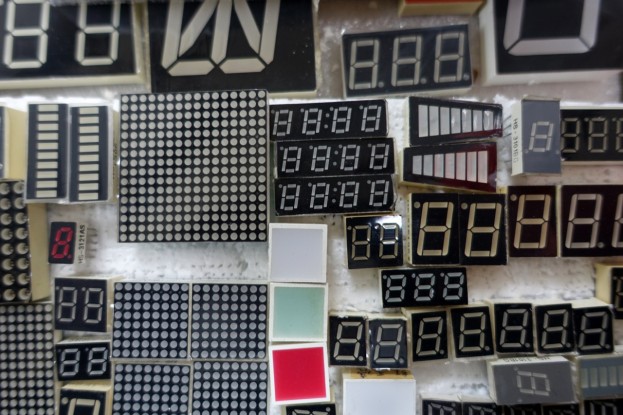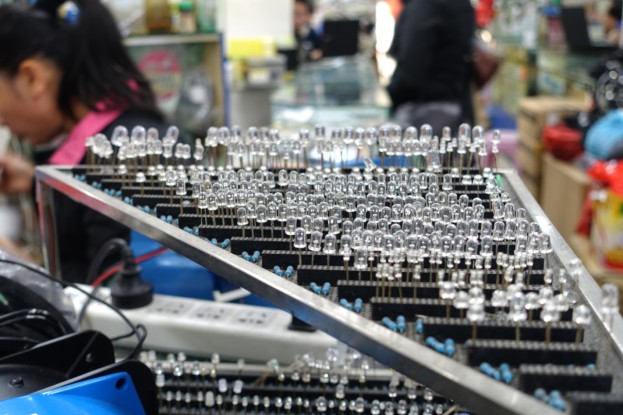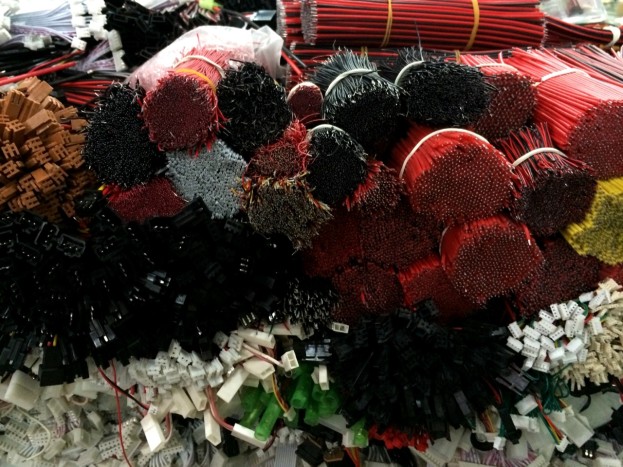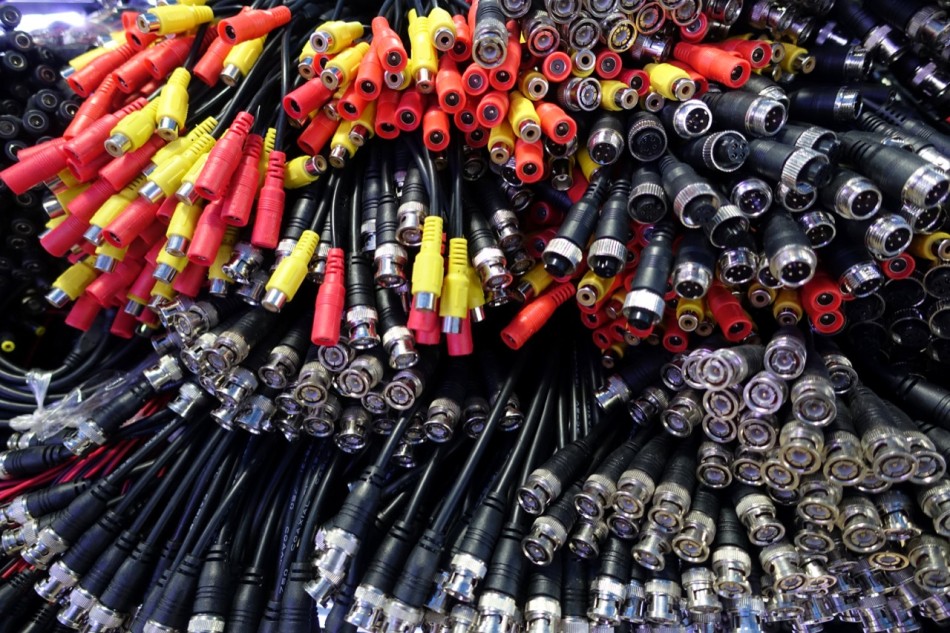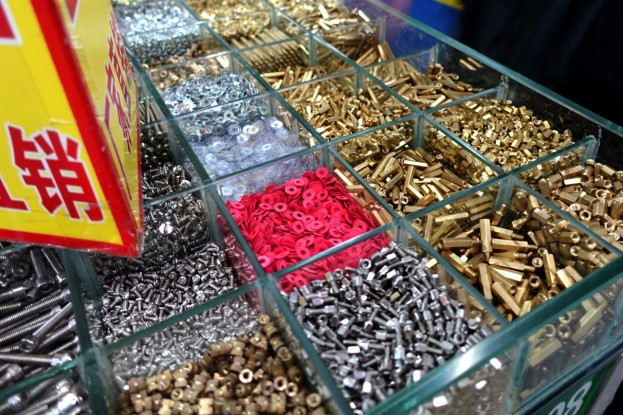 Selection of goods and components on sale at the within the electronic market area.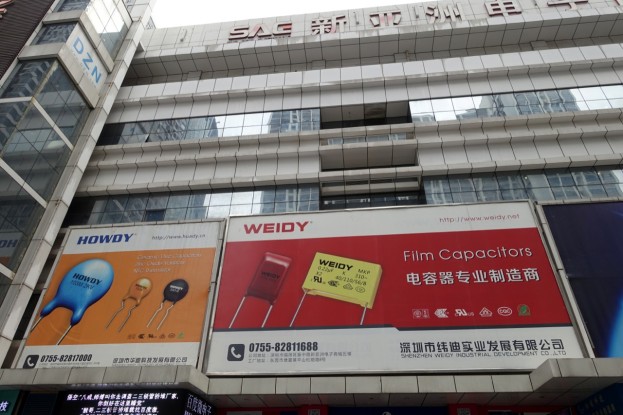 Advertising of electronic components in the streets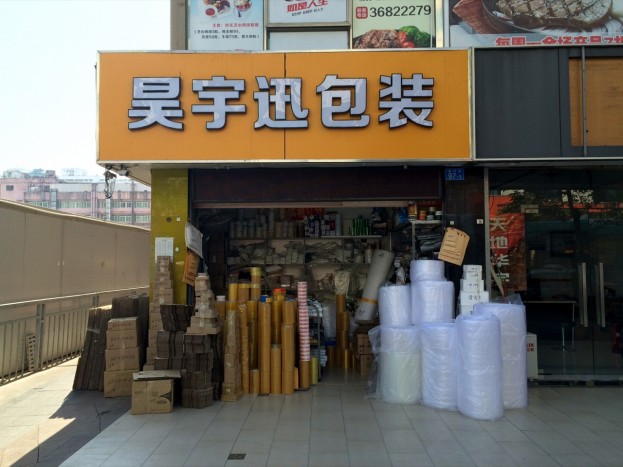 Shipping business, presumably for customers within and outside of China. Shipping goods that have been ordered through the internet takes up a big part of the local business. Next to the goods for sale, the infrastructure for shipping is omnipresent.
Map of the Electronic Market District by Seeed Studio
–
Lindtner, S., Greenspan, A., Li, D. 2015. Designed in Shenzhen: Shanzhai Manufacturers and Maker Entrepreneurs. Aarhus Series on Human Centered Computing, [S.l.], v. 1, n. 1, p. 12