Preparation to knit capacitors on industrial knitting machines: custom twisted yarn to knit capacitors on an industrial knitting machine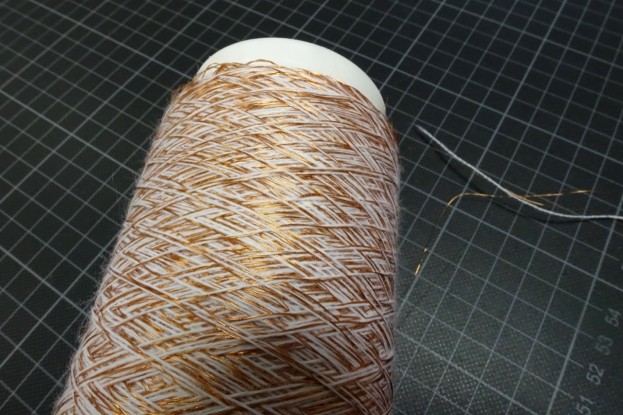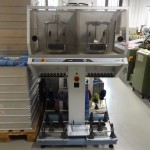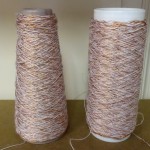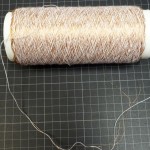 2 strands of 0,15 copper wire, 1 strand acrylic yarn
30 turns/meter
Z twisted
66 m/min
Knitted black and white test sample, 30 cm x 30 cm including the hems at the beginning and end. Kitting time for the sample: 3.51 min on a 7 gauge Stoll knitting machine using 108 m of the spun Cu-thread, 122 m if the ground thread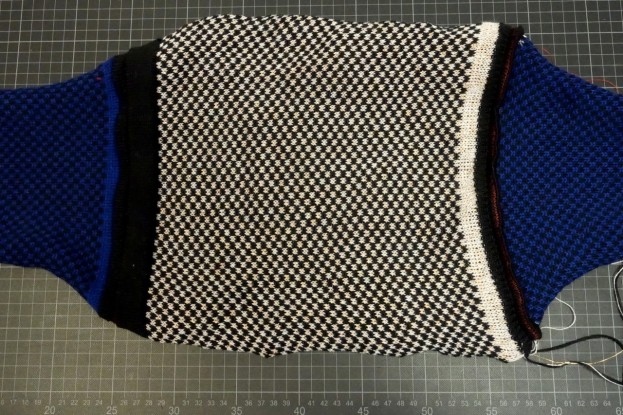 Measuring the capacitance of the knitted sample
UPDATE
June, 26 2015
We replicated the experiment to knit 3 more swatches with a the same pattern and the same size: 60 columns, 60 rows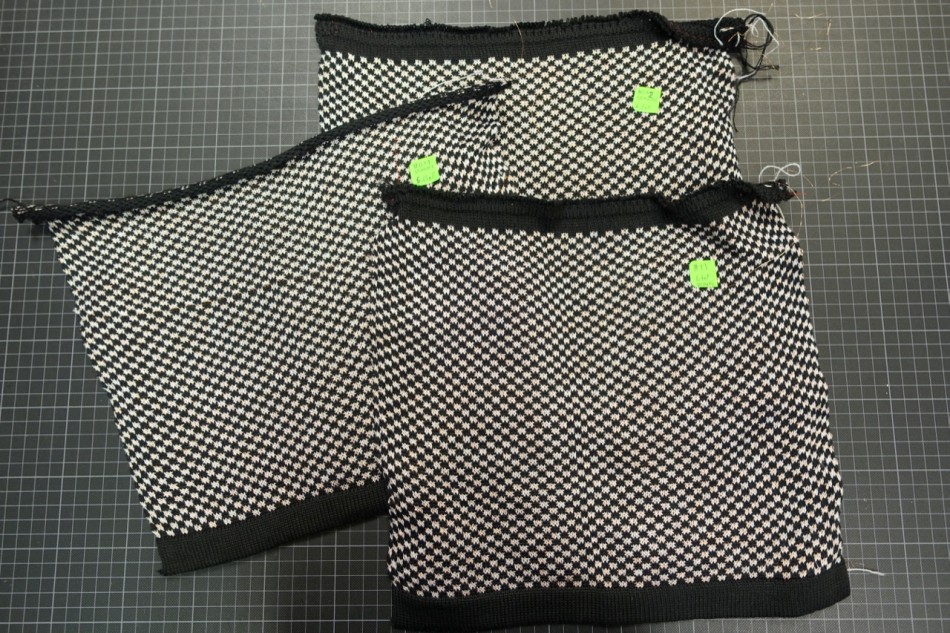 Measurements show that there is very little variance in those three samples. It seems safe to assume that the industrial knitting machine is able to produce textile capacitors in a controlled, replicable way. The only risk seems to be a breakage in the material.
The following graphic shows an overlay of the measurements of the three capacitors used in a high pass with an 1kOhm resistor and the resulting properties: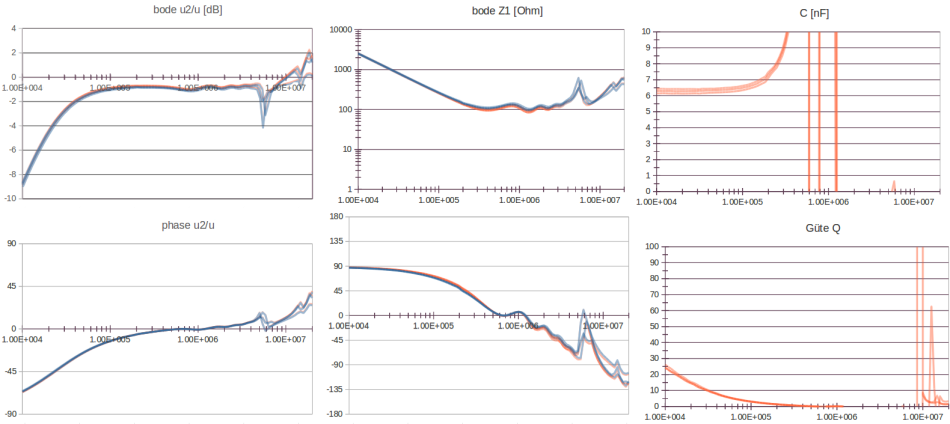 Realised in cooperation with the Höhere Technische Bundeslehr – und Versuchsanstalt für Textilindustrie.
External experts:
Ing. Wolfgang KIRRER, BEd (Werkstätte Strickerei)
Prof. Ing. Christian WERNER (Leitung Werkstätten Mechanik, Medien)